12 Haptics αGEL Sample Kit
A toolkit designed to to propose αGEL's "experience/sensitivity value" to designers/developers who want to realize services/product designs that make use of the characteristics of the material, and to co-create business
※最新の取扱状況は直接お問い合わせください。
Overview
In product and service development, the appeal of "experience/sensitivity value" is becoming more important than just the appeal of "function." Taica Corporation, which has developed the silicone gel material αGEL as a functional material with superior shock absorption, anti-vibration properties, and heat dissipation properties, has focused on its haptic qualities. The "experience/sensitivity" created by αGEL's haptic qualities was indexed through a collaboration between research institutes and creators, and a gel sample kit/map where one can actually feel the value of αGEL's softness was designed. The main purpose of the gel sample/map is for it to be used as a tool kit together with partners who are considering the use of αGEL, to create the needs themselves while "touch"ing αGEL, and to "co-create" a new form of business that focuses on the sense of touch.
* The came into being through a collaboration between Taica Corporation and MTRL.
What is αGEL?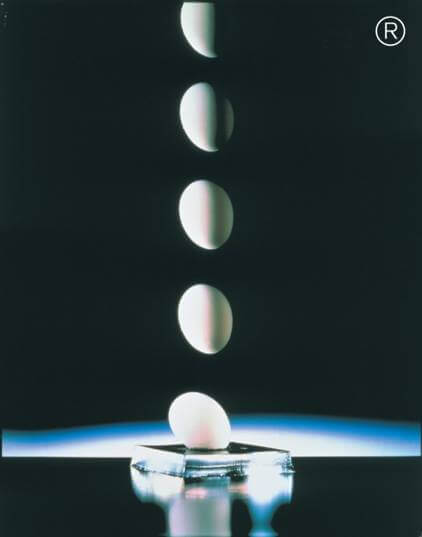 αGEL is a soft gel material with superior shock absorption, heat dissipation, waterproofing, dust prevention and optical bonding capabilities. αGEL is widely used in sports, automotive, industrial equipment, electronics and nursing care industries, and has even made its way into advanced technologies – such as AI, IoT and space exploration. αGEL has three main components: they are all polymers, cross-linked and include solvents. Hardness is controlled by cross-linking density, the amount of solvent, and additives. Its resilience is controlled by various factors, such as molecular structure, the amount of solvent and additives.
How the design came about
A goal was set to create a toolkit where one can actually touch and feel the sensation of αGEL, and that can be used as an index.

The 12 haptic standards of αGEL were formulated working with international researchers engaged in researching the sense of touch. Specifically, 12 types of characteristic αGELs whose characteristics are different enough to be distinguished when touched were selected according to their tendencies.

Naming each of the αGELs to capture their characteristics. Specifically, when naming the αGELs, the sensation when touching the material is reconciled with the conditions to evaluate the impression created by the onomatopoeic sounds that are used to express the sensation when touching the materials.

A gel sample/box was designed in order to be able to touch and gain an overview of all the 12 haptic qualities. The image of the sensation of each αGEL was expressed as an illustration, creating a map of these sensations.

This can be used as a sample, and by placing each αGEL on the map and touching and comparing the sensations, it can also be used as a tool kit to search for new businesses/services that focus on tactile sensation.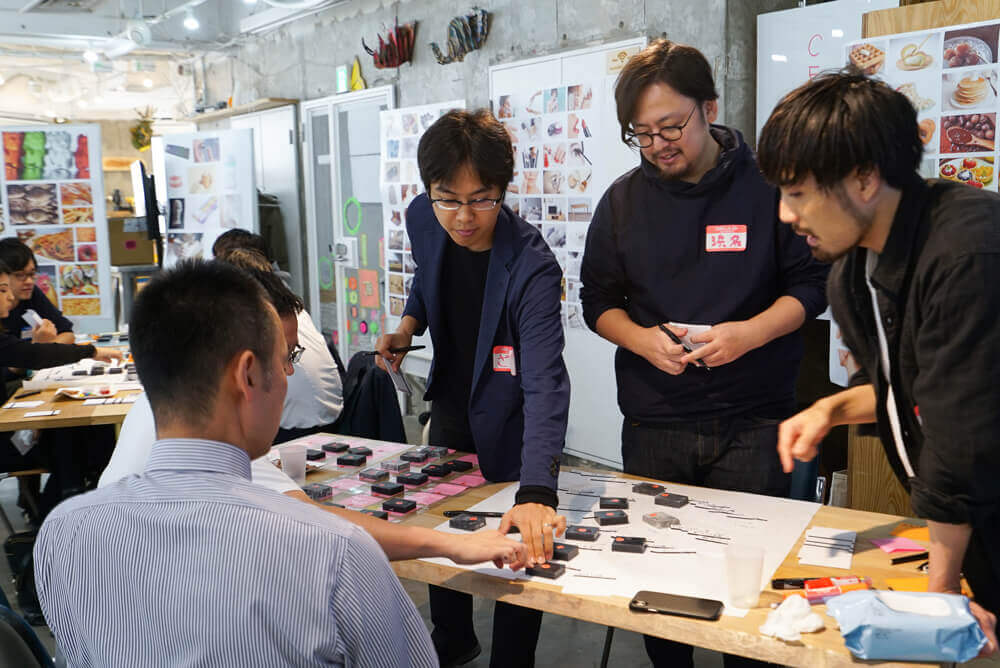 Produce
Loftwork Inc. / MTRL
Kouta Minamizawa: Professor, Keio University Graduate School of Media Design
Junichi Kanebako: Assistant Professor of Department of Image Arts, Kobe Design University

Design
Hideo Kambara: BARAKAN DESIGN
Shinji Hamana, Fujiko Hamamoto: Beach Company