What is the material sample kit "TRY Material Kit"?
MTRL website and FabCafe's space introduces a variety of materials, which you can actually use and try out with the sample kit TRY Material Kit. Each material is packed individually and sold at stores like this.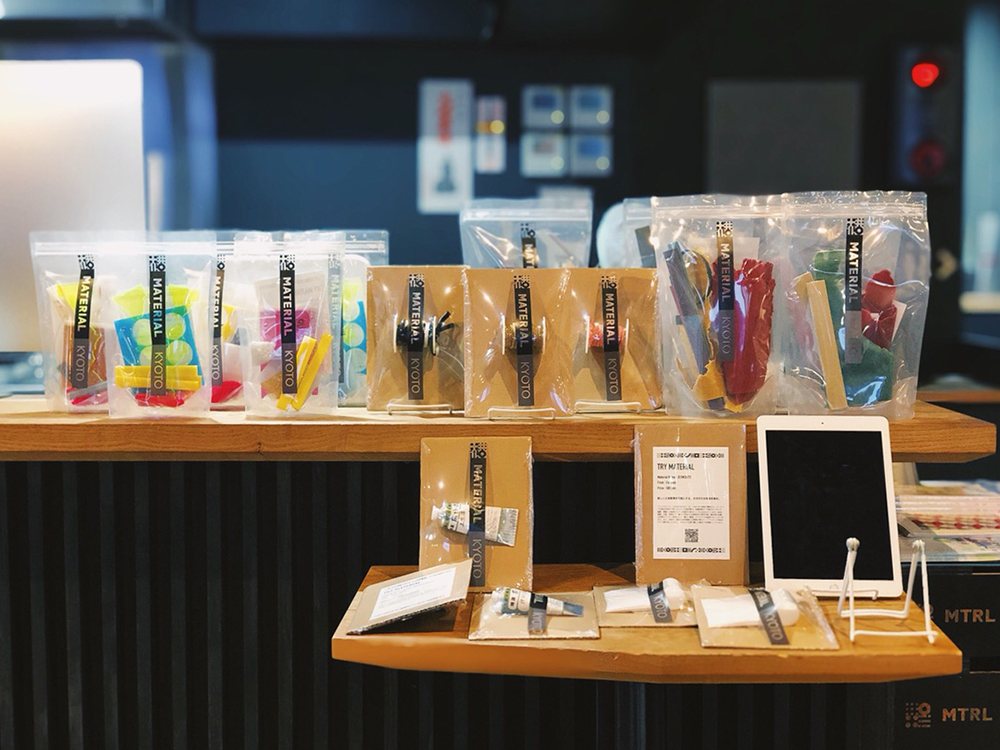 Using the materials with your own hands and experimenting with it, should help expand your range of ideas and creations further.
This website also lists the available stock of each material at each site. Please check it out when you find your favorite material.
How to buy the TRY Material Kit
Go to the nearest store → Locations
Select the material
Fill in the questionnaire
Pay at the FabCafe cash register
Please note:
You will be asked to fill out a simple questionnaire when providing the samples. (*Required. Your answers will be used to improve the quality of the service of our company and the material provider.)
The purpose of this service is to provide materials as samples. Some materials may be "Not for commercial use", so please check the details on the package. If you would like to order a commercial product version, please contact the material provider directly (please refer to each material's introduction page).
Detailed lectures on material processing methods are not included with this service.
For material manufacturers
Get creators and corporate designers from all over Japan and around the world, to try your products.
Independent professional designers, corporate designers seeking open innovation, artists and engineers, researchers in high tech…. FabCafe attracts many talented people from around the world.
First of all, allow them to touch and try out your company's materials. Discovering the new possibilities created there is the first step toward innovation in materials and technology, as well as new business.
Please contact us if you are interested in developing a TRY Material Kit for your materials.