La Villa Kujoyama investit l'espace MTRL KYOTO
ABOUT
このイベントについて
On the day of Nuit Blanche Kyoto, October 6, the artists in residence in Villa Kujoyama will present their works throughout the entirety of MTRL KYOTO. This proposal is part of Course 3.
Nuit Blanche – Villa Kujoyama at MTRL starts off with :
—–
16:15 – Flowery performance
A flower arrangement performance by Atsunobu Katagiri, with a vase from the french designer Mathieu Peyroulet-Ghilini.
17:00 /18:00 / 19:00 / 20:00 – « Endormis sous le ciel » by Thomas Bouvet
The actor, Thomas Bouvet plays a monologue from Mario Batista, which is depicted as a dark and disturbing proposal.

18:30 / 19:30 – « The day I met the Unicorn » by Marguerite Lantz
What does the unicorn play when she thinks she is alone? A performance between bucolic reverie and animal fiction. Tribute to the series of medieval tapestries "The Lady and the Unicorn ».
21:15 – « Espace monotone » by Megumi Matsumoto
The dancer interprets an artisitic performance created by Angela Detanico & Rafael Lain, residents of the Villa Kujoyama in 2017.

Continuously – « Coordonnées » by Mylène Benoît & Mathieu Bouvier
With this video-work, the dancer continues to jump from one landscape to another, depending on where the dancer lands,
scenery and sound change.
Ceramics pieces exhibited by Baptiste Ymonet & Vincent Jousseaume.
As for now, you can visit MTRL Kyoto and enjoy the exhibition "Panorama" a forestate that includes a photography exhibition by Tadashi Ono and Julien Guinand, and a graphic design exhibition by Mathieu Peyroulet-Ghilini & Laureline Galliot, Ceramics pieces exhibited by Baptiste Ymonet & Vincent Jousseaume.
—–
It will feature unique performances under the central theme of "Landscape". Let's come and explore the world of each artist.
Artists
Biography & project
Mathieu Peyroulet Ghilini
Mathieu Peyroulet Ghilini is a French designer whose work focuses on diverse interpretations of the sophistication of shapes. Through his activities, he wants to create links between plastic approach and industrial design.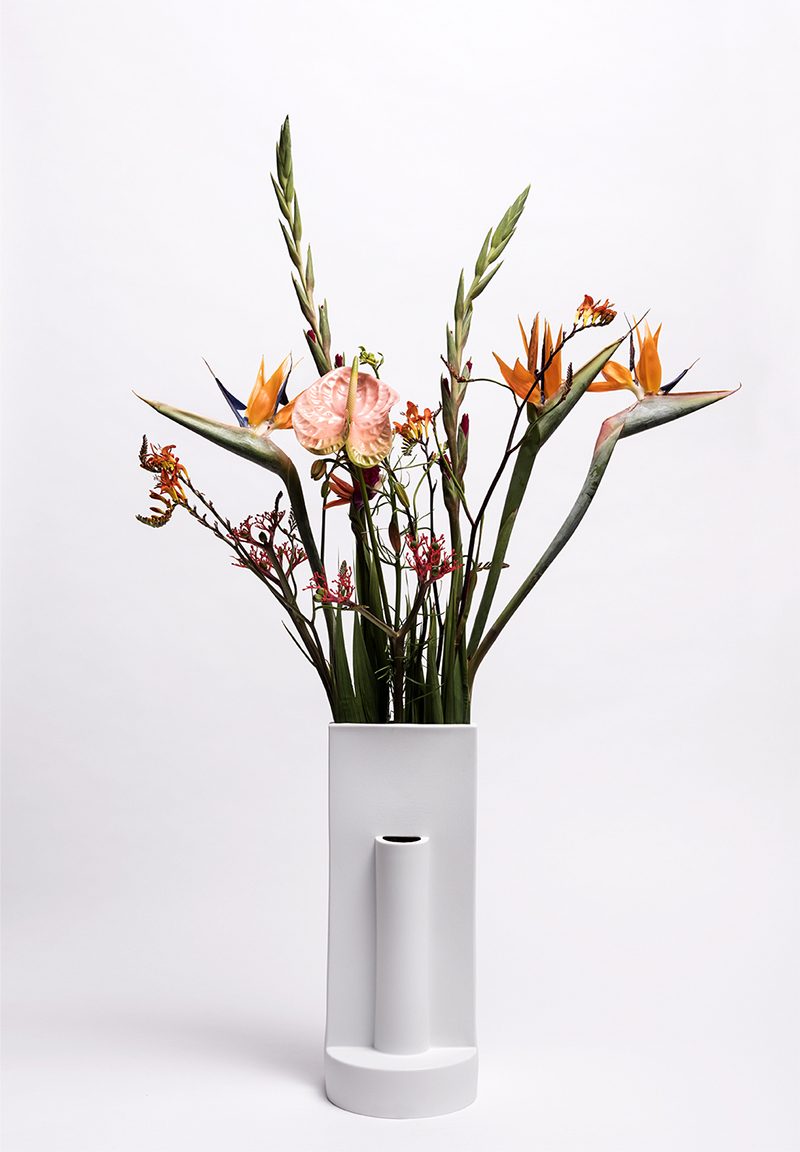 ©MATHIEU PEYROULET GHILINI
Katagiri Atsunobu
He was born 1973 in Osaka. In 1997, at the age of 24, he became the head of the Misasagi Ikebana school. Known for incorporating both traditional and modern approaches to his ikebana works, as well as for collaborating with artists of different mediums. Katagiri`s works ranges from small scale compositions to large scale compositions. The cherry blossom, a theme he has maintained for over a decade. Through his ikebana works, he contemplates the concept of "anima" – the primary motif of ikebana – and through the use of flowers, he creates distinct aura in the space.



©Katagiri Atsunobu
Thomas Bouvet
Thomas Bouvet aims to question the world by his theatrical practice and wishes to create unique space and time for audiences who are considered as interlocutors. In 2006, the artist established the theater company "Def Maira" and performed in many European theaters. From 2011, he co-produced works with Pascal Rambert such as "Clôture de l'amour" "Memento Mori / Do not forget death" and "Répétition / practice".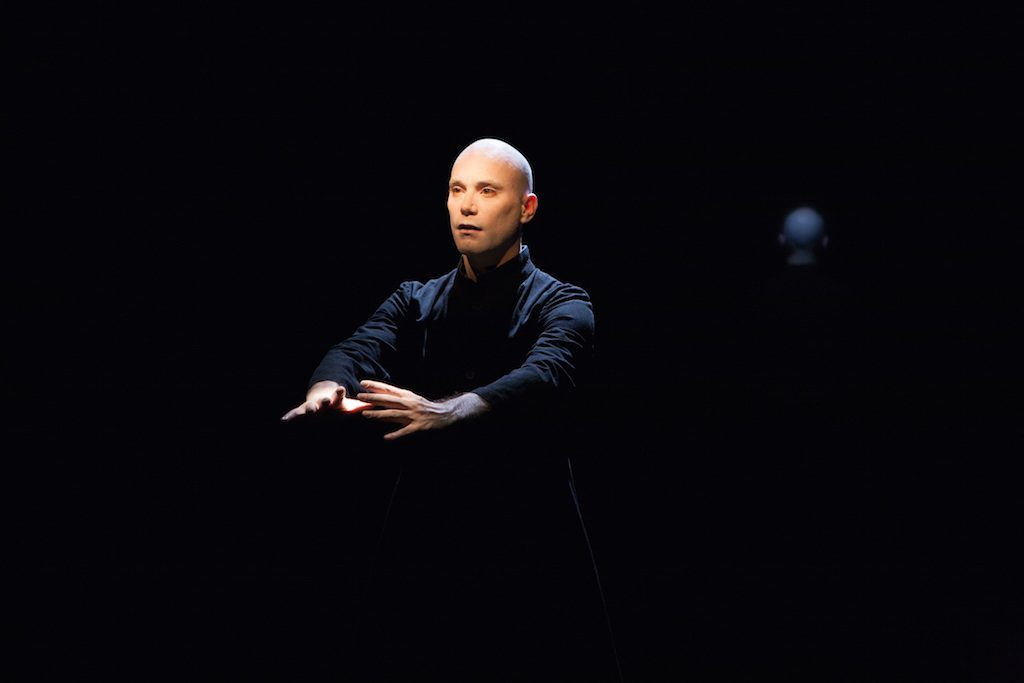 ©Thomas BOUVET
Marguerite Lantz
She is a stage designer and a performer. Marguerite Lantz asks questions about reality and imaginary boundaries, she wants to add poetic and funny changes to objects, landscapes, mythological images.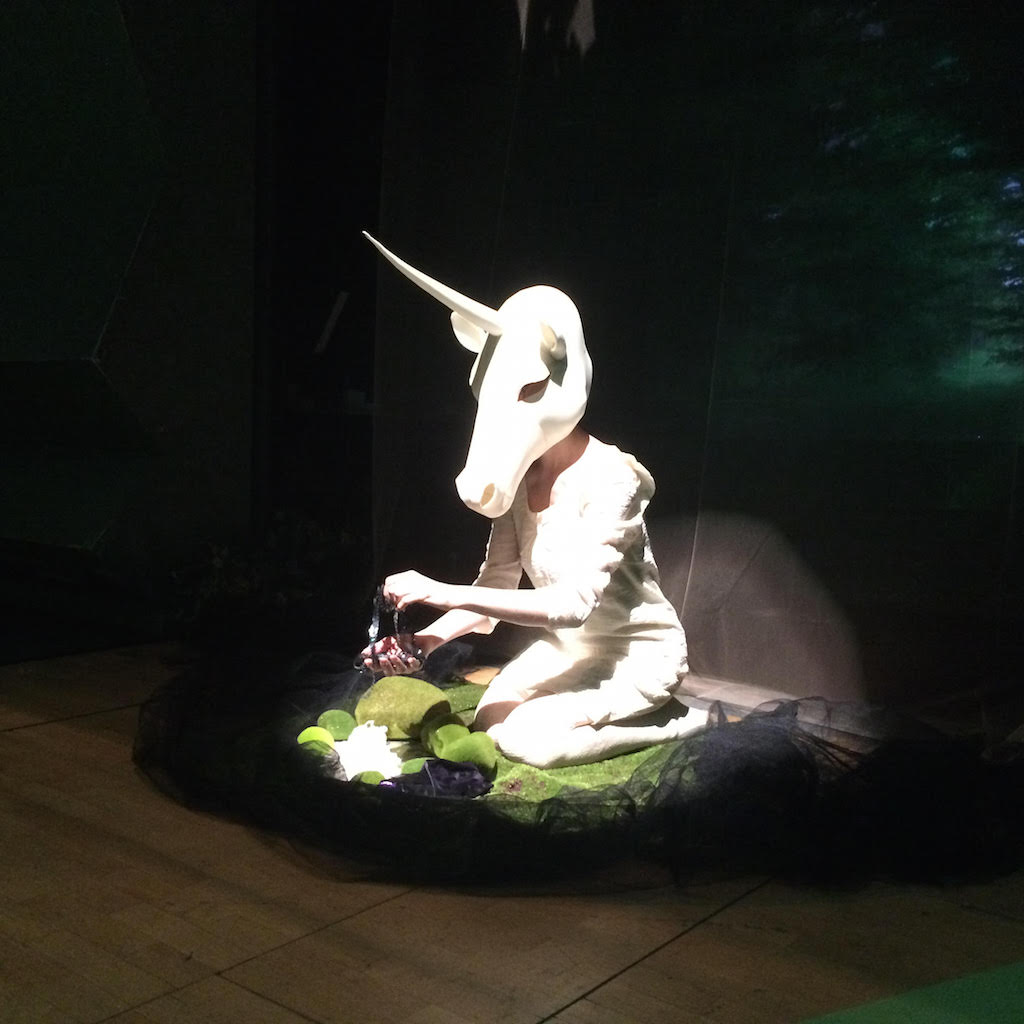 ©Marguerite LANTZ
Megumi Matsumoto
After graduated from Osaka University of Arts, she studied dance in an american school. Back to Japan she started developping her carrier as a dancer. She performed in Center National de la Dance in Paris and worked with the french choreographer, Michel Kelemenis.
A work "Weightless Days" that she worked with artists Angela Detanico & Rafael Lain and Japanese choreographer Takeshi Yazaki was performed in 2006 in Paris, and after in Sao Paulo, in Kyoto, and again in France.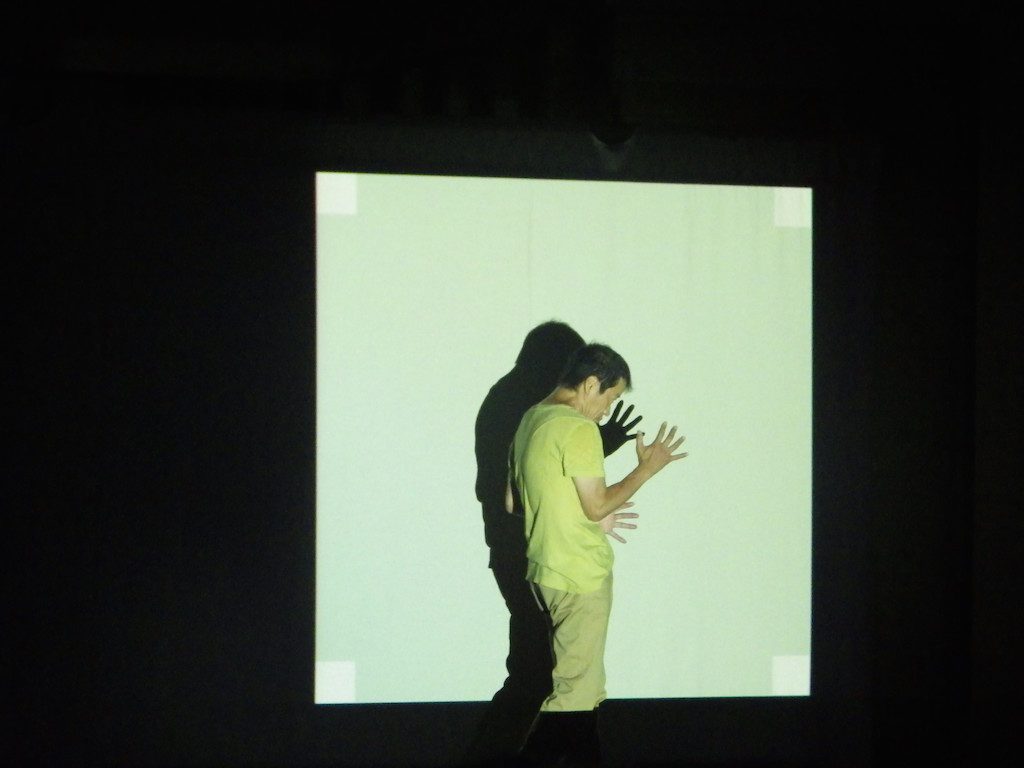 ©Megumi Matsumoto
Mylène Benoit
The dancer founded her company called "Contour Progressive" in 2004. She suggests multifaceted-works and uses elements such as sounds, visuals, and bodies to create choreographies. The artist is associated to Le Havre National Choreography Center "Le Phare" since 2016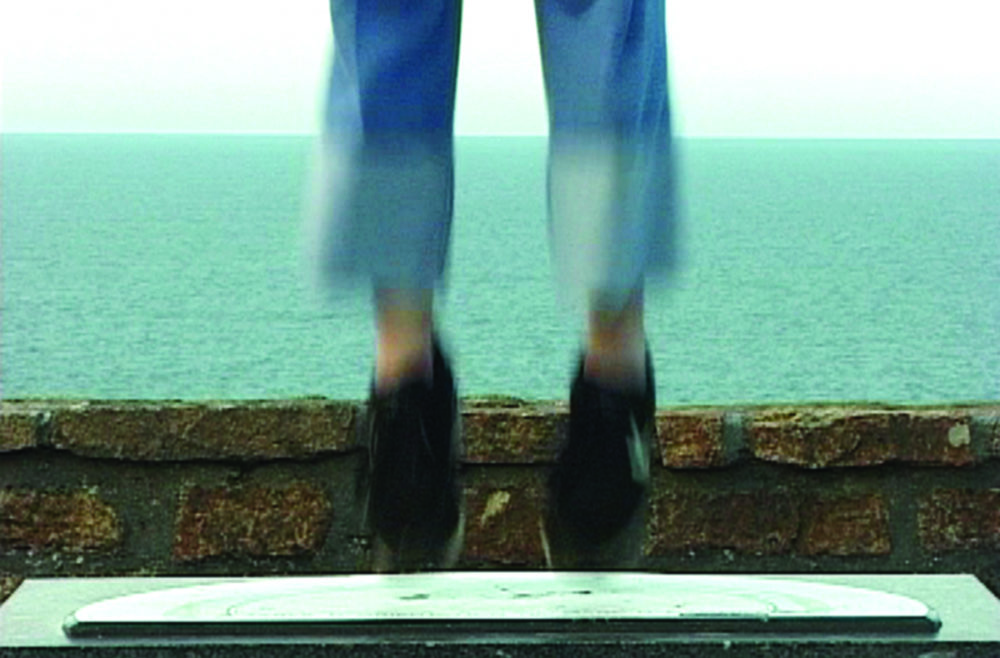 ©Mylène BENOIT
Julien Guinand
The French photographer Julien Guinand interrogates though his work the ratio of power at stake in natural spaces. He sees his practice as a witness of a time-going and wish to express his relation with his environment.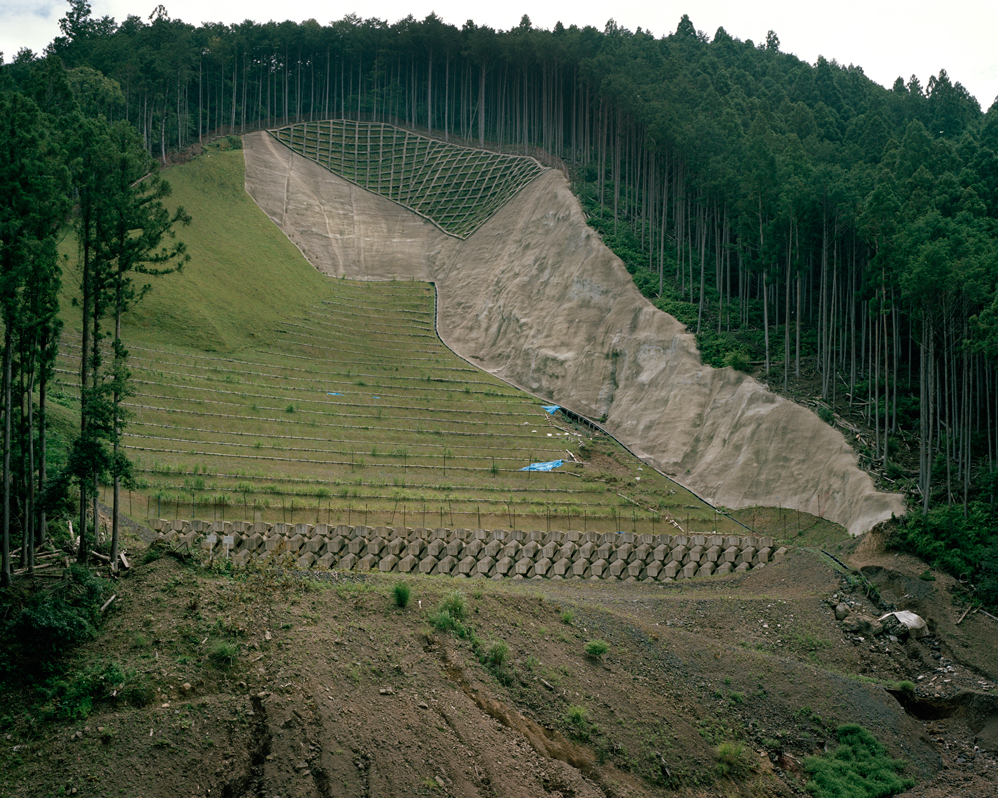 ©JULIEN GUINAND
Tadashi Ono
Tadashi Ono lives and works between Japan and France. His photographic work seeks to question of architecture, the environment and history. The artificiality of landscapes shaped by human beings and the balance of power between urban peripheries and urban centres are a few of the subjects that flow through his series.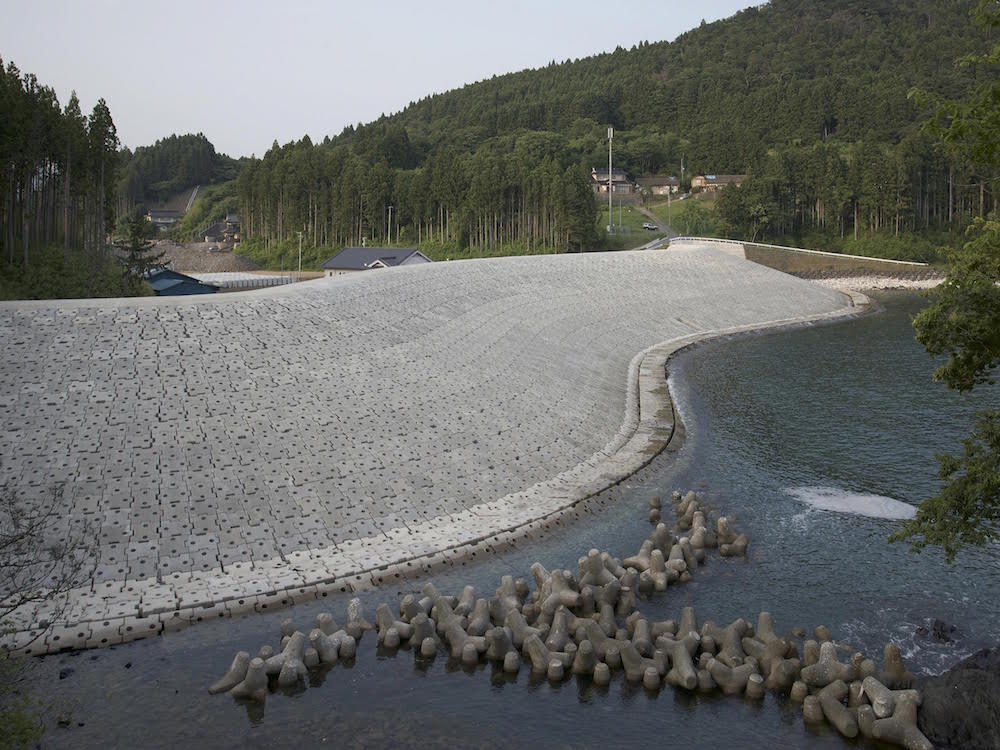 ©Tadashi Ono
Laureline Galliot
Laureline Galliot is a French designer. Her practice is flanked by painting and new technologies, from which she has gained many insights on perception, but most of all on the method that is the basis of her work as a designer. She aims to create objects that talk about a culture, that transmit an emotion, on which the existence, the story of a factory can be read.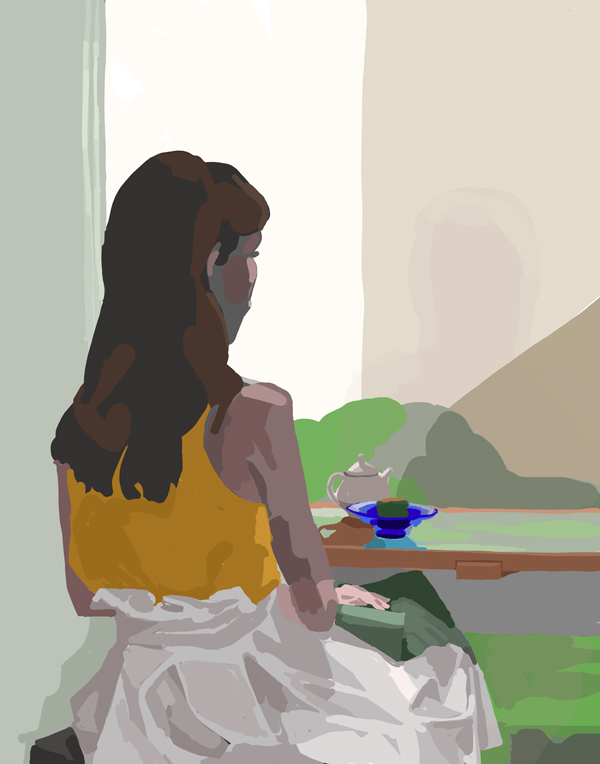 ©LAURELINE GALLIOT
Baptiste Ymonet & Vincent Jousseaume
After their studies at the School of Fine Arts in Tours and Nantes, Baptiste Ymonet & Vincent Jousseaume have created Atelier Polyhedre, an exciting French ceramics studio that develops tableware and decorative pieces. Through their practices between art craft and decorative art, the pairs of artists aim to suggest an experimental approach of ceramic.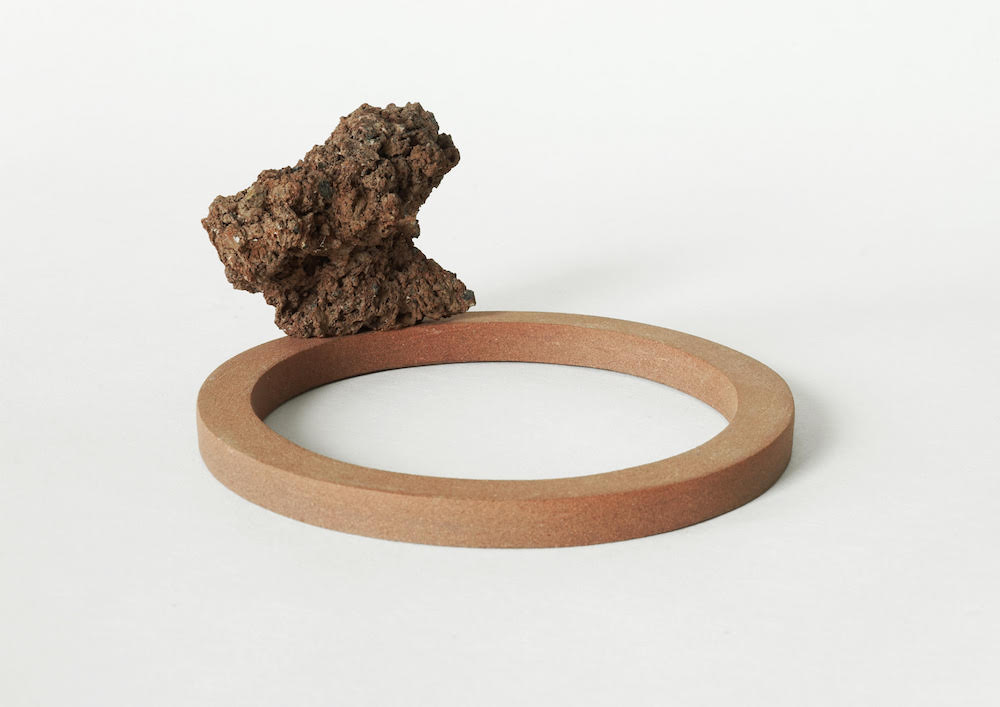 ©BAPTISTE YMONET & VINCENT JOUSSEAUME
---
The Villa Kujoyama is part of the Institut français of Japan and benefits from the support of the Fondation Bettencourt Schueller.
The Villa Kujoyama expresses its gratitude to Château Beauséjour.

OUTLINE
イベント概要
開催日
2017/10/06(金) 16:00–22:00
場 所
FabCafe Kyoto (MTRL KYOTO)
京都府京都市下京区本塩竈町554

▼電車でのアクセス
JR京都駅から徒歩20分
京都市営地下鉄烏丸線五条駅から徒歩10分
阪急電鉄京都線河原町駅から徒歩15分
京阪電鉄清水五条駅から徒歩5分

▼バスでのアクセス
京都駅から4・17・205号系統 五条河原町下車徒歩3分
※駐車場はありません。近隣の施設をご利用ください。
参加費
無料